Hinge Review
WE CAN recommend this service!

Are you tired of shifting between countless dating services that are hard to distinguish? Are you looking for a platform with different goals and maybe a more meaningful approach? If your answer is yes, read this hinge dating app review and learn more about the dating service created to provide you with true connections and sincere relationships.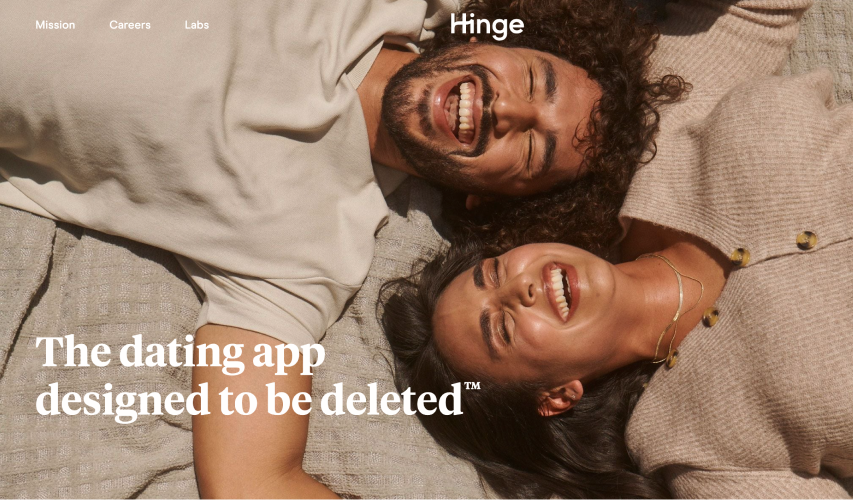 The app was launched 10 years ago, and its motto says it was created to be deleted. Yes, they hope to do the job that is effective. Presumably, when you start using Hinge, a little time will pass until you find the exact person you want. This way, the app is done with its job, and you don't need it anymore. The quite moderate number of users the service has now, after 10 years of working (approximately 6 times smaller than Tinder), gives a hint that might be the case.
If all this sounds exciting for you, read further, as this hinge app review will tell you where to start, how to use it better, and what to consider before joining the service.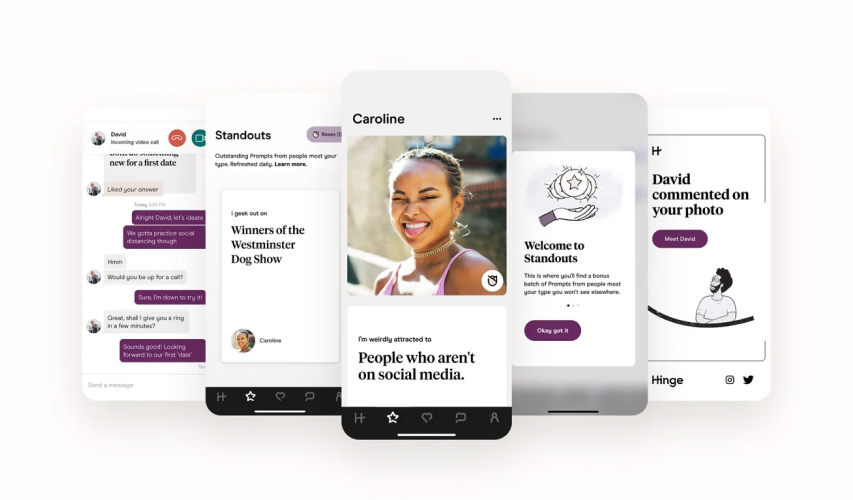 Hinge Audience and Users' Goals
The creators of Hinge wanted to offer a service that would be less superficial than those built on physical attraction and a simple matching system. Hinge promises you an opportunity to find someone special and build a committed relationship with them. The male to female proportion is almost equal, with women slightly prevailing. The biggest age group here falls into the 25-35 age brackets. Most members come from the USA, though you may try to find singles in your area in every populated city, as the app claims to have an audience of 5 million people worldwide. As the local Hinge review in Sydney shows, the app is popular enough for you to try and find your soulmate.
As for the quality of the member base, there are some reports about fake accounts in the app, but the number is insignificant. Overall, the service is safe and effective.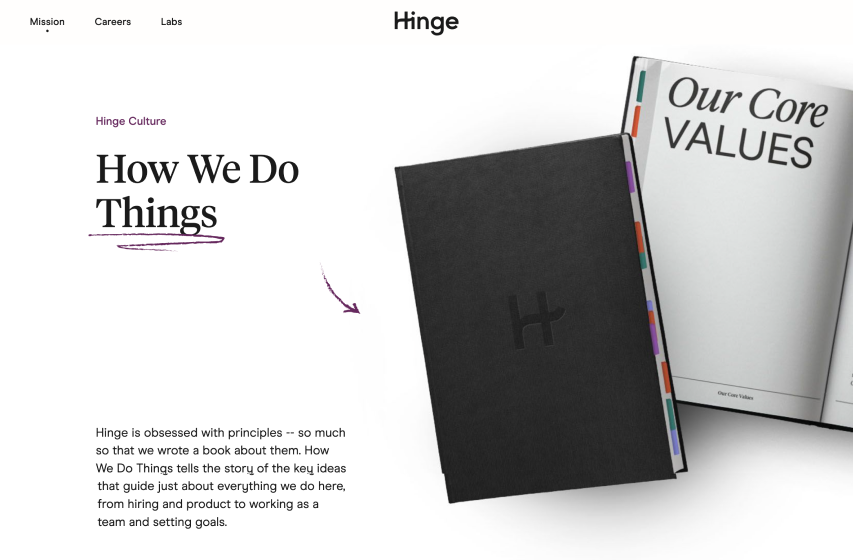 Registration process
The registration process here is very similar to many other dating apps, according to the review of Hinge dating app. You can register using your Facebook account or phone number. You'll be guided step by step, so it's unlikely the procedure will appear complicated.
When the account is created, you need to fill in your profile. As the service has a goal of uniting singles with serious intentions to create relationships, you'd better take some time to create a nice and comprehensive profile. Hinge does not match profiles automatically; it offers users to view and like other people themselves, so you need an attractive profile to draw peoples' attention.
The app offers you to add six photos, and we advise you to choose them right. Though the app is not about looks, good photos will make more people notice you. Mind that if you choose an option to register via Facebook, the app will upload 6 recent photos from your account, but it is possible to replace them.
Hinge: Design and Usability
Though there is a Hinge dating website on the internet, the page is not fully functional and only provides information about the service. The design of the page is neat and attractive, as well as the design of the dating app. When it comes to the Hinge interface, nothing is wrong here. It's easy to use, and everything works well.
Pros and Cons
If you want to try Hinge, consider these pros and cons.
Pros:
The app is well-done, works perfectly, and is user-friendly
Clean and stylish interface
A user base of like-minded singles aimed at serious relationships
Most profiles are complete
Messaging with matches is free
Cons:
Some fake female accounts were spotted
There may be few users in rural areas
Hinge Features
Prompts Those are questions about you and your personal life. Answer them, and your answers will appear in your profile. There are a lot of such questions, so you can pick which ones you want to be displayed on your page. This feature helps you keep your profile catchy and enticing.
Likes You don't get automated matches in the app; therefore, if you see an attractive profile, you may like or reject it. Note that you don't need to like the profile in general; you may like a certain photo or prompt.
Standouts The system analyzes users' answers to prompts and offers a "most your type" list. There you may find people who've shown a mindset similar to your liking in their answers.
Safe dating tips This section, as the Hinge.co review shows, is very helpful if you need some insights about what can go wrong. The section is available on the site and provides some basic rules to safe online dating. Read them to keep yourself out of trouble.
Is Hinge a good dating app in general? Now, when you know about some of its features, see the pricing to decide.
Hinge pricing
Talking about prices, we need to mention that Hinge is not very different from other dating apps. The service works on a freemium basis, and some features are only available for those who pay. Your monthly payment will be smaller if you opt for a lengthy subscription, but you don't really need to save here, as the app is rather cheap.
Here are the prices:
Hinge: How Does It Work?
You may check any new Hinge review to ensure that the app works similarly to many other dating services. You need to register an account, pass the verification procedure, create your profile, and start the communication. The app provides all the necessary means for it, so you can flirt and chat with other users you find attractive.
The Hinge dating site review shows that the site works mostly as the supporting source, providing information about the service, useful tips for daters, terms of service, etc. The site also contains links to download the application.
Hinge Mobile App
The app is where you get hinge services after the registration. The app works smoothly and looks great, according to the dating app Hinge review. You can download it from the site or the mobile stores. Hinge ratings in both official stores are pretty high, proving that the app is worth your attention.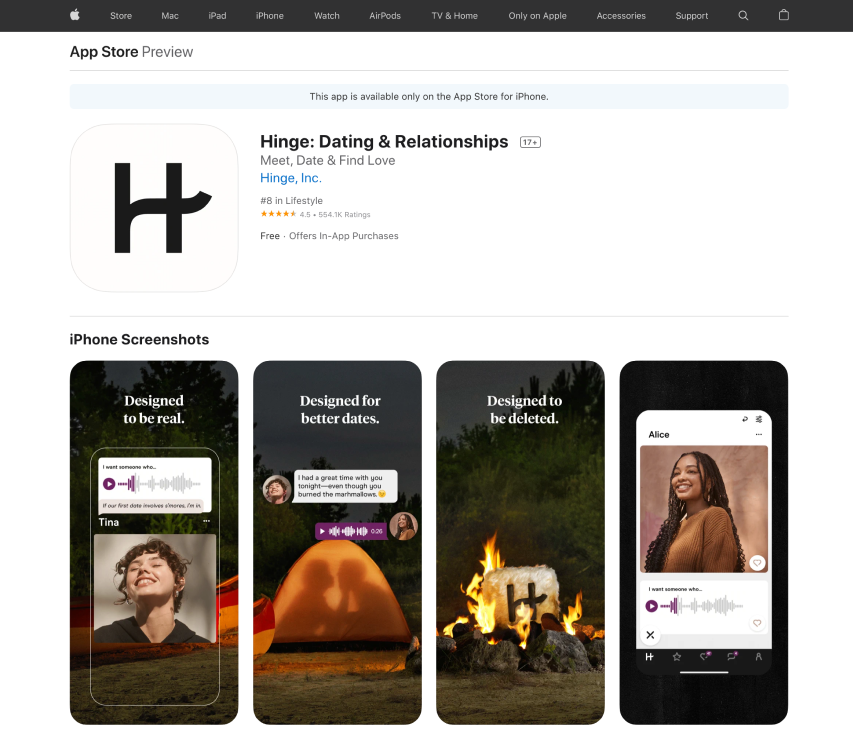 Privacy and security on Hinge
The platform takes the privacy and security of its users seriously and provides all the necessary means to protect them. Nevertheless, when it comes to the Hinge dating review, it seems obvious that you should be careful as well. There are some well-known basic rules you should follow to remain safe online. Here they are:
Do not share private info with those you don't know. These include full name, address, working place, bank details, password, and so on.
Do not send money to people online. If any person asks you for financial aid, block them and report the activity to the support service of the platform.
When you decide to go on a date with someone you've met online, choose a public place and tell your friends or family where you go and with whom.
Those rules are not hard to keep in mind, so do this to not fall victim to scammers. Is Hinge a safe dating site? Sure. But you need to be careful too.
FAQs
| | |
| --- | --- |
| 1. Is Hinge dating app a helpful service? | Our review of Hinge dating app shows that your success here depends on you. The service provides all you need to find the right person for a committed relationship. Use all means to communicate with others, have a good time, and arrange dates. The benefit of using Hinge, for that matter, is its audience of like-minded people. |
| 2. Is Hinge a safe dating app? | As we've already mentioned in this Hinge review, the app is safe to use. You just need to be careful and not trust strangers online with sensitive information. |
| 3. Does Hinge operate legally? | Yes, the service works according to the current laws and regulations. |
| 4. Are there any fake accounts in the app? | As with any dating service, some fake profiles may be present. They are easy to spot, though. They use stock photos or pictures of models and celebrities, are unrealistically friendly, and try to get more info from you. Use common sense, and you will easily distinguish such profiles. |
| 5. Is Hinge a good dating site in general? | Yes, the Hinge dating service is reliable and effective. The main benefit is the audience, as the platform is aimed at people who want to find a serious relationship. If you also have similar intentions, join the app and meet interesting people to make your life more exciting. |