HighReply Review
In this HighReply.com review, we'll look at this brand-new dating site and how it differentiates itself from other dating platforms.

Pros:
Great-quality profiles
Coin-based system for special features
24/7 Customer Support
Cons:
1-on-1 video chats only available with credits
What is HighReply?
HighReply is a new dating site created by professionals in the online dating space for the past 20 years. With this new site, the main focus is on delivering a quality online dating experience by ensuring the quality of user profiles.
The site welcomes users looking for serious or casual relationships and is inclusive of all genders, as well as couples.
I'm familiar with some of this team's other sites, so I was excited to jump into this HighReply dating review.
HighReply Dating Site Sign-Up Process
The sign-up process for HighReply is much more in-depth than a majority of dating site registrations that I have done over the years. But, with that said, it's pretty fast and painless.
First things first - you have to create a username. A good and clever username can make all the difference when it comes to regular profile activity, so choose wisely! You will then need to take the basic step of providing your email and creating a password. An email verification link will be sent to the address shared.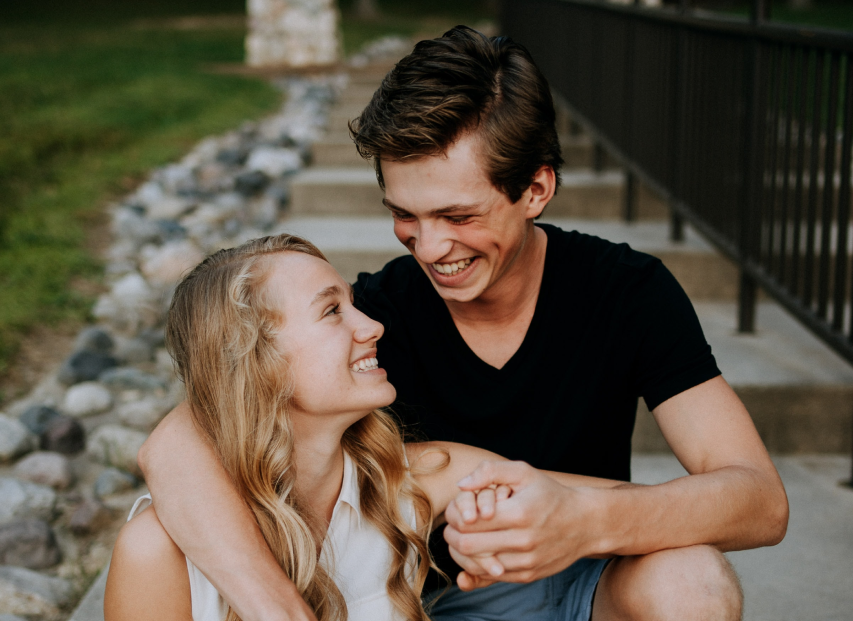 You will then have to share a bit of information about yourself, like your age, gender, gender of preference, the type of relationship you're looking for, and the age range of your ideal match. Once this bit is taken care of, you're on to the next step, which involves answering a few preset questions that you can choose for yourself. You will also be asked to share some info about your hobbies, and last, but certainly not least, share at least one quality photo of yourself.
When this is all complete, you can start browsing, and you will also find a message from the site in your inbox reminding you of the site rules.
High Reply Website Design
As mentioned in another recent HighReply.com adult dating site review that I came across, the site has a pretty attractive interface, with these colors of deep purple and the use of color-grade from light blue to fuschia.
It's straightforward to navigate using the menu located on the left-side column. From there, you can access all features of the site quickly.
HighReply Profile Quality
True to what the site claims, the profiles are of super quality, and this is due not only to their in-depth registration process but the vigilance of the site administrators.
Trying to speed through the Sign-Up process, I definitely didn't take it seriously, gave silly, brief answers to the questions, and provided a photo that did not show my face. I was able to finish the registration and start browsing, but within 5 minutes, I was booted from the site.
So I went in for another try, and when I clicked to sign up again, I was met with this message:
"Our goal is to create the best place to meet new people. We are going to need your help. It starts with you taking the registration process seriously. All profiles are reviewed, and higher-quality profiles will be rewarded with more views."
It is clear that this site is serious about providing users with quality profiles and activity.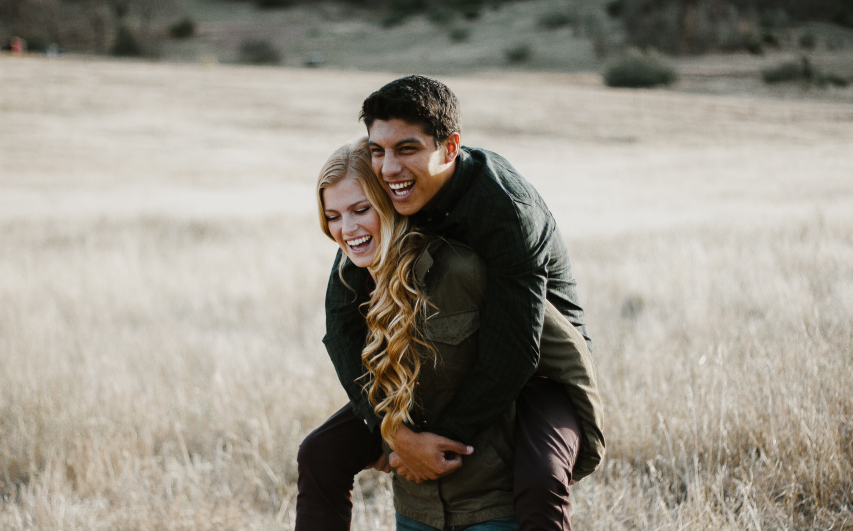 So I went on, for the second time, to create an account, and this time I provided an actual photo of myself and spent time giving quality answers to the posed questions. Within a few minutes, I had a pretty solid profile to present to other users.
And the quality of the other user profiles was pretty impressive and made for some great browsing.
A good amount of information is given to get a sense of someone's personality, and there are great features on the profile, like access to a photo gallery, videos shared by the users, and even voice-recorded responses to the questions.
The voice-recorded responses to the questions are great - it's exciting to put the voice to the face shown on the screen; it really brings the profiles to life.
High Reply Features
High Reply is a simple, straightforward dating site. Honestly, with the attention put on maintaining high-quality profiles and interactions, this site doesn't need a bunch of extra features or entertainment like other adult dating sites.
Users can use the search filter to find others in their preferred area and like and save each other's profiles. There is also a 'Trending' page where users can share different photos or videos with the rest of the community, and other users can like the content or comment on it. Of course, the most popular posts make it up to the top of the page.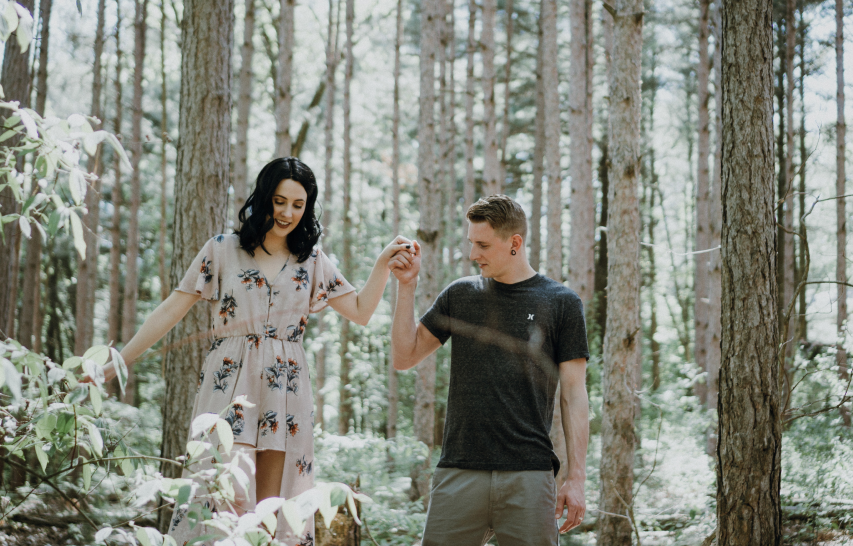 There is also a match game available, something that we have all come to expect from a modern-day dating platform, so I expect most of us already know what this entails. The site will present you with a selection of profile photos from users that match some of your search criteria, and you can swipe left if you're not interested and swipe right if you are.
As mentioned in other HighReply reviews, additional features are available that are only accessible with the use of coins you can pay for through the site. These features include 1-on-1 video chats and the ability to purchase real gifts that will be sent to the user of your choice on your behalf.
Paid Features & Payment Methods
As briefly mentioned earlier in this review of HighReply, some features of the High Reply casual dating site are only available with the use of coins. The coins allow you to send gifts, have 1-on-1 video access, and send photos, videos, and text messages to other members.
I always find a coin-based system nice because if I don't find anyone I want to have these sorts of intimate interactions with, I don't have to pay for it, unlike the sites where you have to commit to a monthly membership.
There are three coin packages to choose from;
Pricing packages
For the purpose of forming this review, I purchased the 100 credits for $49, but given the 39% discount for 500 credits, it was a tough decision to make.
HighReply Security
With the attention that this website pays to its profiles, it's pretty apparent that HighReply takes the security of its users seriously. The team responsible for this site is actually known for their security measures, and they most certainly put in the same efforts for this site.
Unlike many dating sites I recently reviewed, HighReply will not be keeping the rights of any content shared to its platforms, so you don't have to worry about your face being used for advertisements unbeknownst to you.
The site administrators are serious about shutting down fake accounts (as I experienced myself on my first attempt to sign up for the site), which only adds a layer of security for its users. Additionally, as should always be the case, the site encourages users to immediately report any suspicious or inappropriate behavior from other community members.
Customer Service
HighReply offers users stellar customer support 24/7. You can contact the support team with any questions or concerns by phone, email, or live chat, with all contact information, clearly displayed on their Contact page located at the bottom of any page on the site.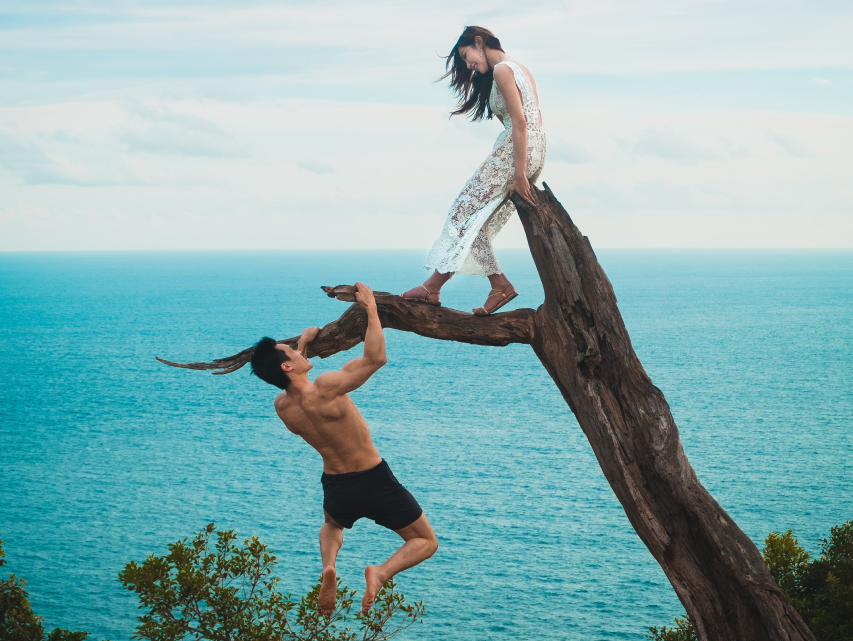 Users are also encouraged to leave feedback on their experiences and what can be done to better their time on the platform and can do so by clicking on 'Send Feedback,' also located on the contact page.
Final Take?
So, is HighReply legit?
This was an easy one to work out - it is totally legit.
HighReply is a simple, honest online dating site for seekers of both serious and casual relationships. It reels users in, claiming to provide a platform full of quality profiles and quality activity, and it lived up to its claim. All dating sites should be committed to the quality of profiles and user experience, but we know that this is far from being a priority for many sites out there.
The coin system allows you to control your spending without the need to commit to a monthly subscription, and they are very reasonably priced at that.
There aren't many special features on this platform, but the ones it does have are great and serve their purpose - helping us to connect with matches.
And one of the big factors that make this a noteworthy and legit site outside of the commitment to great profiles is its commitment to providing users with a safe environment with 'round the clock customer support.
This is a site worth your time.
FAQs
| | |
| --- | --- |
| How much are HighReply coins? | There are 3 coin packages available, with the cheapest available for $49. |
| Who do I contact for a refund? | HighReply has 24/7 customer support. You can find all contact information on their contact page. |
| How much is it to sign up? | All users can sign up and use HighReply for free, although some features are only accessible with coins. |
| Will I need a credit card to register? | No credit card is necessary to sign up. |
| Is High Reply for serious relationships? | HighReply is a platform for those seeking casual or serious relationships. |