Sexygamerz Dating Site Review
WE CAN recommend this service!

Pros and Cons of Sexygamerz
Pros
Simple registration process
Multiple searching options
Tons of sexy girls
Cons
Some fake profiles
Rather outdated design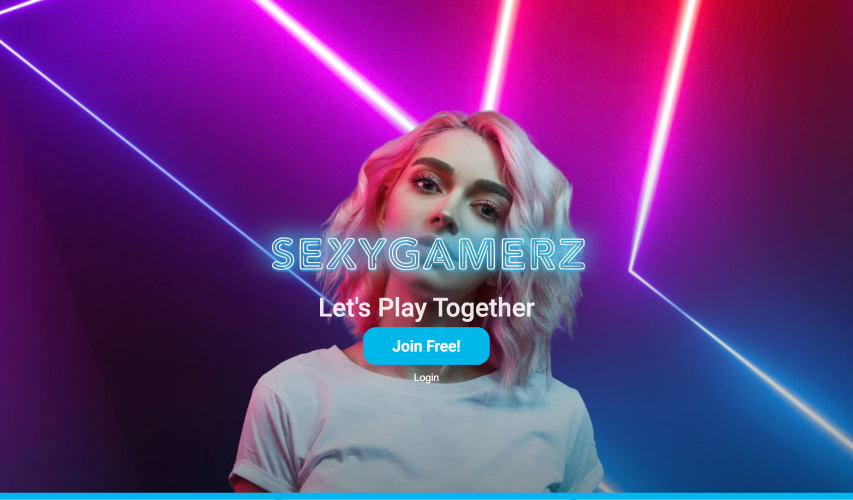 Registration Process
When we prepared this Sexygamerz.com review, we revealed that the registration process is pretty simple. The site has worked for 11 years already, so they understand that users looking for sexy gaming hookups don't want to fill in endless forms. Here are the steps you need to take to join the exciting dating world:
visit Sexygamerz.com;
choose the Join Free button;
choose your gender (only male/female available);
enter your age and location. The site will also ask you to certify that you are over 18 and agree to their terms and privacy policy;
enter your email and password. The site will send you the link to validate your email.
These are the obligatory steps you should take to register on Sexygamerz. But if you want to improve your chances of finding sexy matches, you should make your profile more detailed. You can mention what gender or genders you're interested in, what languages you know, what kinks you're into, what kind of relationships you're looking for, etc. Also, don't forget to describe your personality, and choose the information about yourself from the dropdown menu (eye and hair color, body type, profession, relationship status, etc.) Then you can upload up to 6 public photos, some private photos, and an intro video. According to the Sexygamerz dating site review, there are some rules about the content you are allowed to upload. Nudity and erotic content are allowed, but it should be you on the photo. Ads, links, contact information, porn, or obscene photos are strictly prohibited.
Sexygamerz Interface, Website Design & Usability
As we already mentioned, the design of Sexygamerz is rather outdated compared to similar websites. However, it is intuitive and user-friendly, and the theme white and blue colors are pleasant to look at. When you open the starting page, you are welcomed with the photo of a beautiful girl, neon lights, and short site information. After you sign up, you will see the dashboard with the profiles of online members sliding above. There is also a Search dropdown menu, Chat menu, Trending Now menu, where you can see the most popular photos and videos, and Live Members. The chat bar is on the right side of the dashboard.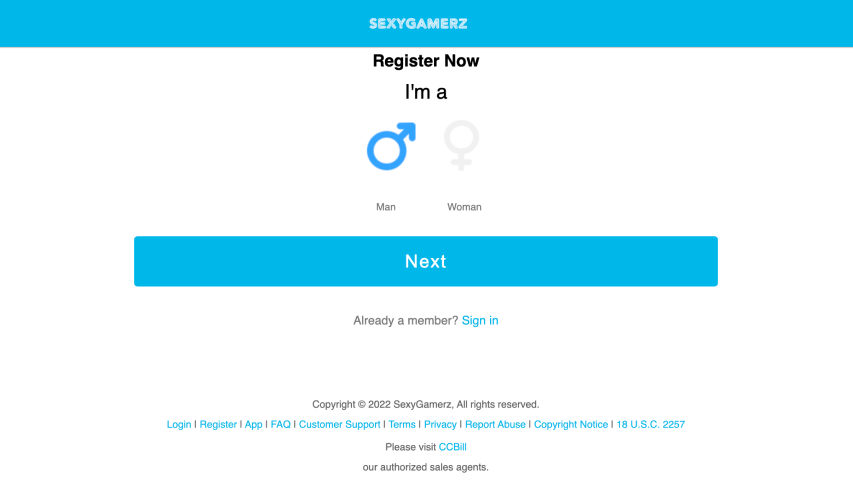 Sexygamerz Special Features
As we saw while doing this review, there are not so many unique features on the Sexygamerz platform. However, it provides users with basic features to connect and have fun. You can search for the members through various filters (Trending Now, Online Now, Newest Members, location, body type, etc.), chat with them, watch photos, live streams, and videos. However, to enjoy most of these features, you have to purchase a paid membership.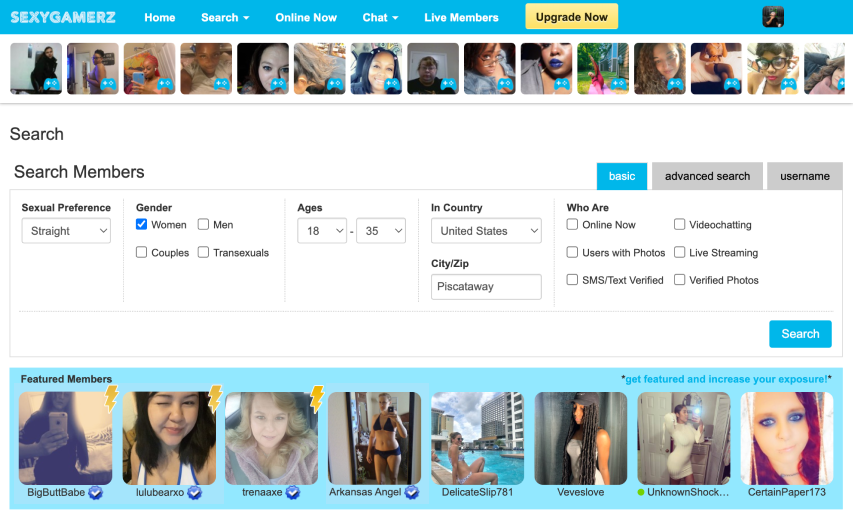 Membership Cost
You can use Sexygamerz for free but to some extent. You can register, fill in your profile and see the previews of the users' profile photos; that's it. To see full profiles, read and send messages, watch videos, etc., you have to upgrade your membership. In terms of membership duration and pricing, you have a variety of possibilities. Following are the facts and alternatives to consider once you've signed up for free. Our recommendation is to commit for as long as possible and to get something out of it. Remember, it will work if you put in the effort.
Sexygamerz Mobile App
Sexygamerz.com dating site review shows that currently, this dating platform doesn't have a mobile app, and there are no prospects of developing it in the nearest future. However, the website is mobile-friendly and can be easily used from any mobile device with any mobile browser.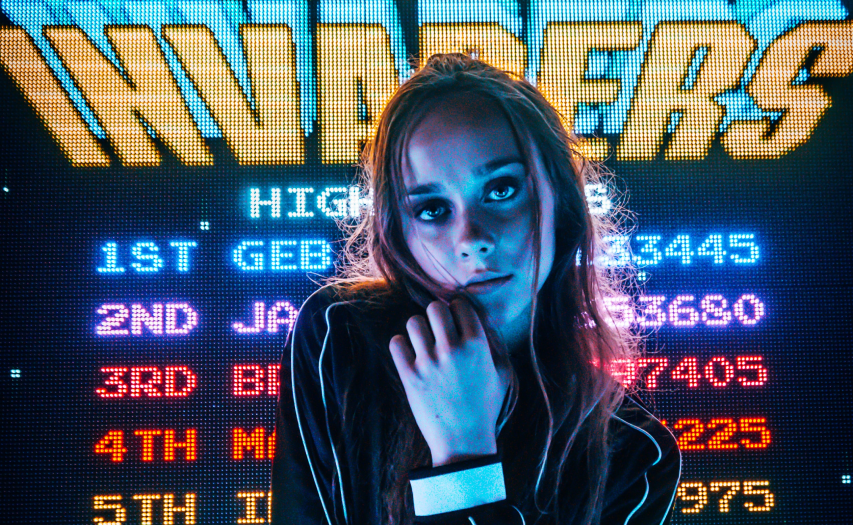 Privacy and Security
SexyGamerz's Customer Service Department is excellent. They will be able to help you with any problem, no matter how simple or difficult it is. Our review of Sexygamerz found out that they'll be able to address practically all of the problems you're having. There's a reason why the firm behind this has been rated the finest in the industry for customer service.
Sexy Gamerz has the whole team that verifies profiles. You may wonder why, and if you do, that's fantastic. They check profiles for a simple reason. They want to keep all the scumbags with phony profiles off their network. This attempt truly aids members in having more hookups and sex meetings. Tire kickers and scammers are weeded out before they get an opportunity to defraud you. For them, the game is over!
How Does Sexygamerz Website Work?
When using this platform, there are a few things to keep in mind. To perform an effective search here, you must first realize that you will need to communicate with other members. You'll shortly discover that messages from actual girls will flood your inbox. These are messages from actual females who live within a short distance from you. That's why Sexygamerz asks for your location during the registration.
You should also anticipate meeting up with ladies within the first month. Even in the first week of joining, many individuals get laid. These sexy gaming babes are eager for a connection. As a premium member, you can also expect to gain a lot more features. That's why it's recommended to upgrade your membership if you want something more than just watching photos.
Sexygamerz FAQ
| | |
| --- | --- |
| Is Sexygamerz Worth Trying? | Yes, that's definitely a good option to try if you want to find quick hookups with sexy gamer girls. Single gamers may use Sexygamerz to find love online. This service was created with a serious approach to not-so-serious matchmaking in mind, so you can focus on building a connection and having the opportunity to meet other fellow gamers. |
| Is Sexygamerz a Safe Platform? | Yes, Sexygamerz.com really takes care of its users' safety and security. They have one of the best Customer Service departments and profile verification teams compared to their competitors. Customer Support is available 24/7 through email. |
| Is Sexygamerz a Legitimate Dating Site? | It's safe to say that the Sexygamerz website is legit, and completely fulfills its promises and mission. Here you can find hundreds of sexy gamer girls to chat with, have webcam sessions or even meet in real life! |
| Does Sexygamerz Have Fake Accounts? | Unfortunately, that's impossible to get rid of scammers, but that's typical for all online dating platforms. Sexygamerz team makes everything possible to minimize your risks of meeting a fraudster on your hookup way! |
| Is Sexygamerz a Good Website? | Our review effects saying that Sexygamerz is worth your trying. Moreover, they offer a free 3-day trial, which allows you to estimate the site yourself and make a final decision. |
| So, What is Sexygamerz? | Connecting with other gamers has never been easier, whether you're a rookie player having some fun on Twitch or an expert-level eGaming machine. This is the great community that brings together sex and gaming. This is the network to join if you want a network that actually works and guarantees you'll get laid. |