Match.com Review: From Key Features to Hidden Details
WE CAN recommend this service!

The latest trend is understanding dating as nothing more than social activity. So, people prefer to "see" someone. Therefore, they avoid using the word dating to keep things casual and leave the ways to retreat. Okay, their pragmatic approach is transparent. However, how should romantics, love believers, and passionate natures emotionally survive in our material world? Virtual dating and the best possible way out.
The Match.com review highlights one of the best-known Web-based platforms for romantic relationships in all their forms. However, does it help pair up love-seekers? Keep reading to know for sure. Experts' review Match.com to reveal its unique features and evaluate the site's convenience and safety. You will also learn about prices and free access to the app's functionality.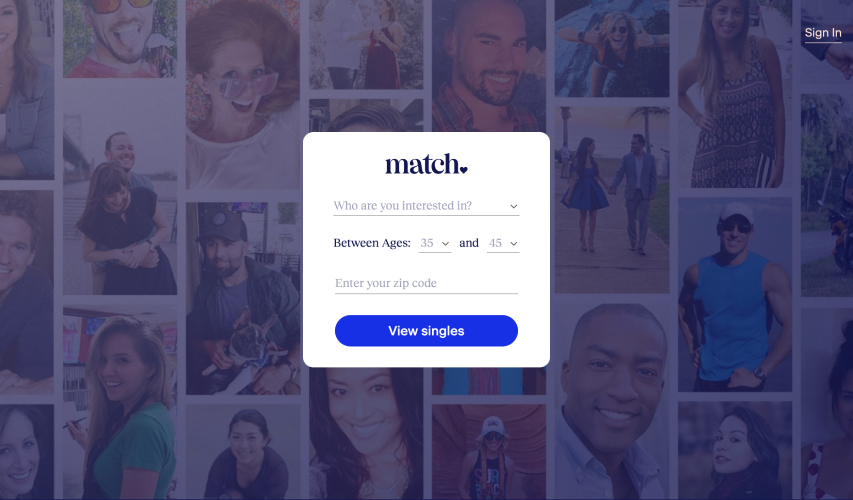 What Do People Look for on the Match.com Site?
Let us dive into history before starting the review and rating of Match.com. The UK-based site is a flagship of Match Group that owns other reputable resources like Tinder and Plenty of Fish. Besides, it has cooperated with Candace Bushnell, the iconic writer who inspired the "Sex and the City" series. In addition, Match.com holds Guinness World Records, with the most significant number of users registered from 1995. A very impressive portfolio, right?
The site has already collected 21,575,000 members, 49% males and 51% females. Such an even gender ratio cannot but rejoice since it provides equal opportunities for all users to meet their love. Besides, Match.com has managed to create a comfortable environment for all ages:
18–24 y. o. – 16%
25–34 y. o. – 22%
35–44 y. o. – 27%
45–54 y. o. – 21%
55+ y. o. – 14%
The post is helpful as a review of Match.com for seniors, mature, and young daters.
Whether you are Afro-American, European, Hispanic, or Asian, the site welcomes you on its pages for building relationships within or outside your ethnic group. Although 77% are Caucasians, you will find thousands of profiles of other races and nationalities.
The review of Match.com cannot help but mention the site's quality members. They are well-educated, intelligent, and multidimensional personalities with high school diplomas and bachelor's degrees. Today, the platform is a reliable and comfortable hub for various audiences with different values, lifestyles, wishes, and expectations.
The site welcomes people of all sexualities and orientations, demonstrating its friendly attitude towards the LGBTQ+ community. Hence, the Match.com lesbian review would be appropriate. Nevertheless, 72% prefer to seek partners of the opposite sex. The community members are selective about first dates, looking for soul mates to build long-lasting relationships. However, over 16% are interested in flirts and hookups.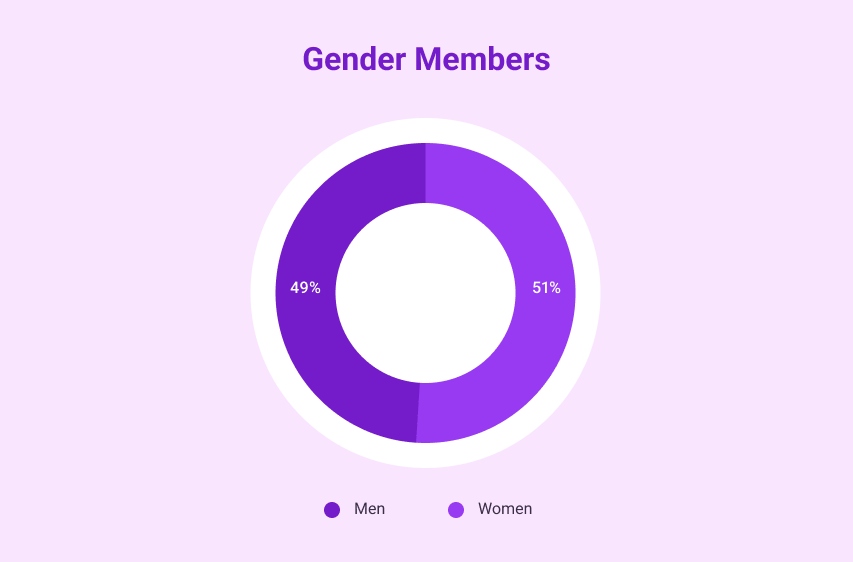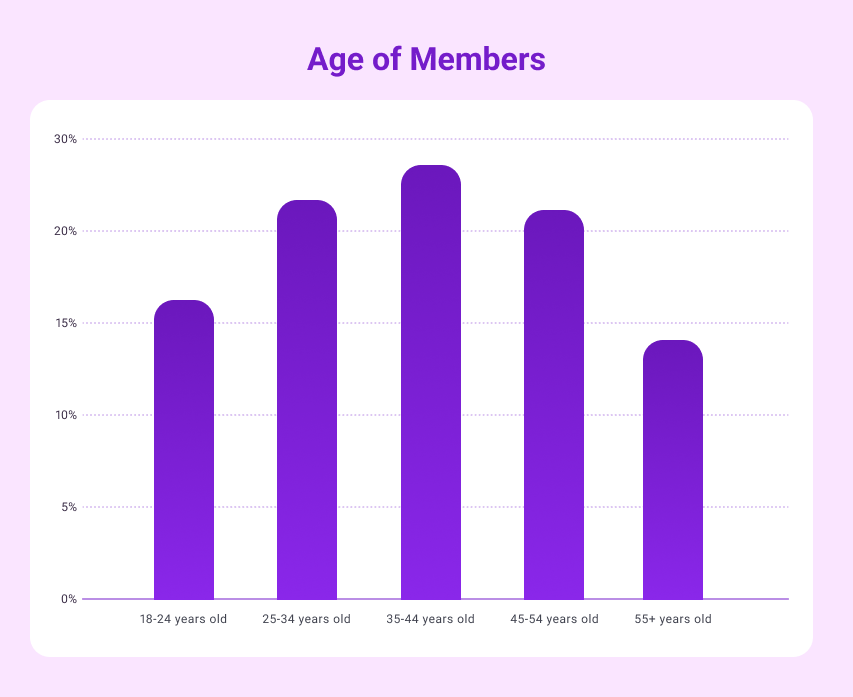 How to Register on the Match.com Dating Website
The following paragraph of the Match.com app review deals with the sign-up process developed as a conversation with the site's coach. In other words, the chatbot asks you questions, and you answer them instead of filling in the fields in the registration form. So, you should provide the following information:
Whom you are looking for
Your gender
Date of birth
City
First Name
E-mail address
Password
Then, a virtual coach asks you how you got to know Match. Finally, you can start searching after certifying your age, like over 18, and consenting to your sensitive data's processing. In addition, you should tick the box if you want to get notifications from Match.com.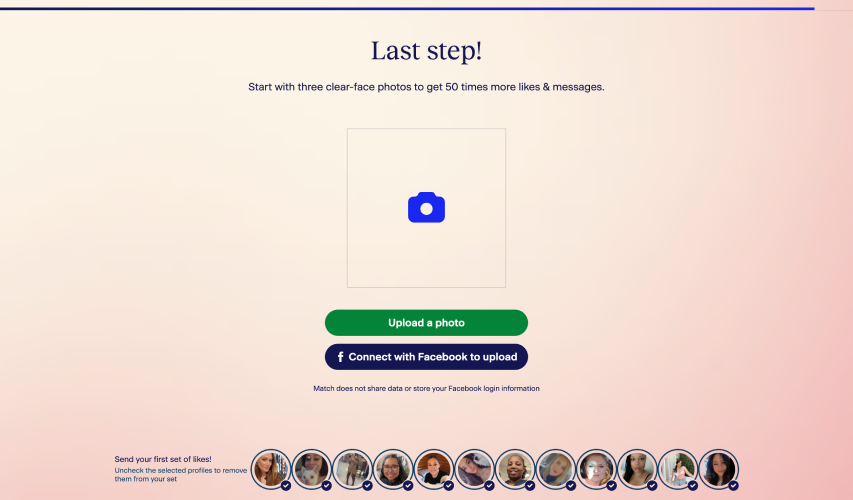 How Match.com Works: Matchmaking Algorithm
The Match.com dating review manages the key thing, i.e., the site's working principles.
The dating site is similar to its many rivals at the initial stage, meaning registration and profiles creation. However, then, here is where it gets interesting.
You can explore the site, look through profiles and send winks, but the communication needs buying a paid membership. Once you have upgraded the account, real contacts become available. You may search for them independently or rely on matches to skip or like them. Would you like to narrow the search? Then, advanced filters in the Discovery section are at your disposal.
Once you have found a promising partner, you can use the Real Talk option to choose one of the site's ice-breakers to start the conversation. Moreover, mutually matched people can set video dates and enjoy voice calls to get closer to each other.
Interface, Website Design & Usability
The review on Match.com is also about the site's design. It looks good and has excellent functionality, albeit without bright style points. The best features in favor of a positive user experience:
Lots of potential matches are visible at once after registration.
You can rate your daily matches to ensure better search results.
The site offers the most extensive filter system compared with other dating platforms.
You land on the registration page each time you enter the site.
All settings are easy and fast to adjust.
As you see, Match.com is a modern and professionally designed resource focused on users' needs for quick and convenient navigation.
Match.com Mobile App
Now, let us move our Match.com dating app review to its mobile version. First, you may access the site directly from your mobile browser if downloading software is not in your best interest. However, those who want to stay logged in, having all their favorites at their fingertips, should consider a standalone app for iOS and Android devices.
The app's perfect digital performance and well-thought design should be noted. However, at the same time, users complain about inconveniences like the impossibility of undoing a like if you have tapped the wrong icon. In addition, seeing users you have rejected before each launch is annoying.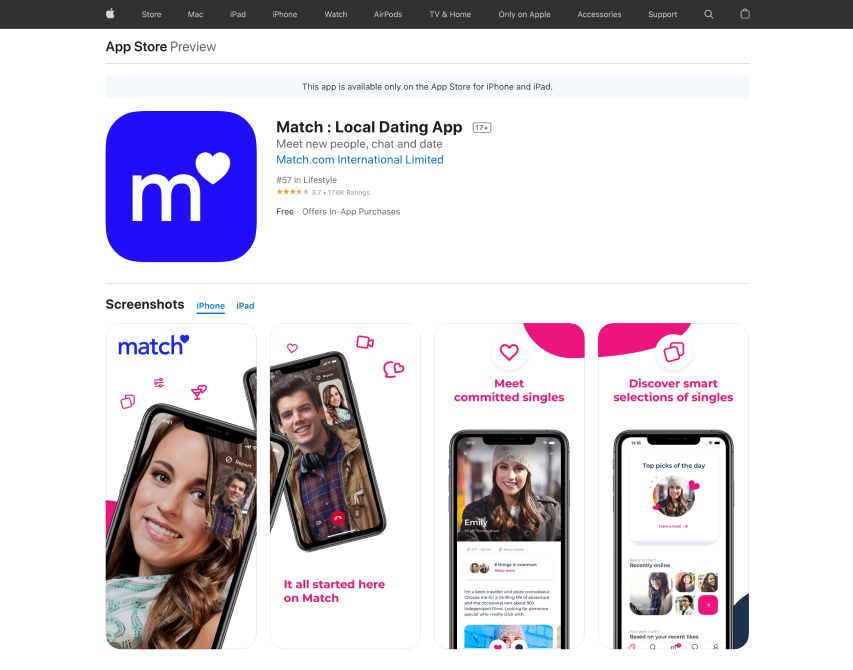 Best Features to Enhance Chances
Compatibility rating
The system rates matches in percentages to let you know whether a particular person fits you. Then, while choosing potential partners, the site's algorithms consider the information you have specified during registration, plus your physical attributes and characteristic features.
Stir Events
The site often displays announcements of various offline events and invites users to participate in parties and other activities to have fun and meet interesting people. Who knows, maybe, you will not leave alone.
Romantic games
You can play various funny games with your partner to spark some chemistry. It deals with "Romantic Rip Off," "Gut Reaction," "Drawn Together, and four more names.
Dates
The app allows users to set the date of their dream, describe the dress code, venues, activities, food, and other details.
Reverse Matches
Are you ready for surprises? Then, use this feature to try your luck with incompatible partners. Life is unpredictable. Hence, happiness and love may hide in the strangest places.
Premium Membership
How Much Does Match.com Cost for You?
Premium Membership
Standard Membership
Boost
Privacy and Security
The review of Match.com dating site would be incomplete without highlighting the platform's security.
Generally, Match.com is a trusted website with strong protection from cyber-attacks and hacks. At the same time, the site has trouble spamming its users from their online resources and partners.
Fortunately, the problem is solved. Thus, the site offers technical support around the clock. A robust team processes requests, complaints, and wishes to enhance users' experience. It also controls transactions to ensure their complete safety. Additionally, moderators track people's behavior on the site and remove accounts if they notice their fraudulent activities. The Date Check-in is also a useful add-on. It allows setting three emergency contacts that will be informed about your date's progress.
What is about privacy? Match.com allows hiding your profile and searching for matches in incognito mode. Moreover, you can block freaks and jerks you have come across to prevent them from contacting you.
Pros and Cons
Pros
Efficient matchmaking
A large and diverse community
Good standing and long history
Video and voice chats
Many useful features to make contacts entertainingly
Cons
The lack of free features
No opportunity to specify your interests outside the predetermined options
Final Thoughts
Drawing from the Match.com dating site review, the site's high quality, workability, and high success rate become obvious. Nevertheless, it suits those serious about classic dating and love-based relationships rather than kinky users obsessed with erotic adventures. Hence, suppose you are geared towards real love and prospective relationships. In that case, Match.com's minor flaws will not be a roadblock to happiness in private life.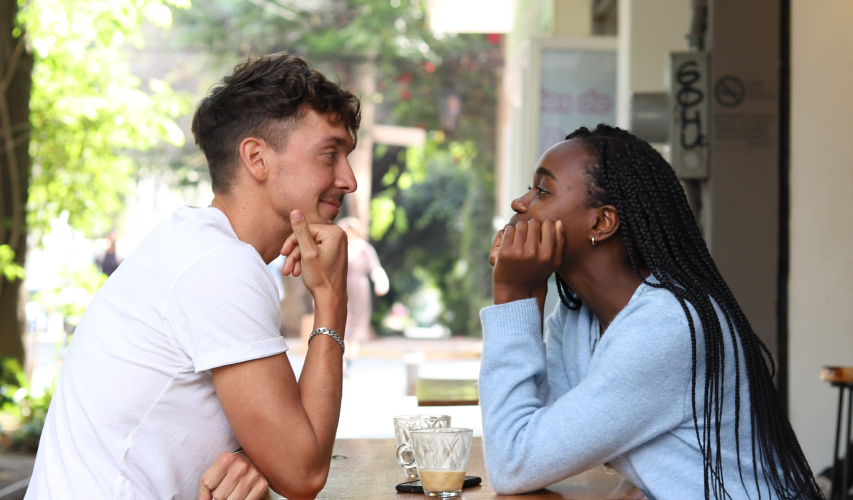 FAQ
Do you still have some important questions to clarify about this platform? You can find answers to them below.
| | |
| --- | --- |
| Is Match.com Worth It | The site is worth testing its options and assessing matches' quality. Once you start, you will not be disappointed. A wide range of choices makes your experience positive and memorable. |
| Is Match.com Safe? | Match.com is a legit site managed by a widely known company. Furthermore, the platform is secure until you start sharing personal information with strangers. |
| Are there Fake Accounts on Match.com? | You may face bots and bogus accounts, as on other dating sites. However, their number is minimal due to moderators' professional work. It is better to check your partner on social media platforms before bonding with him (her). |
| Is Match.com a good site? | Match.com is a decent site with tons of attractive features. It is full of genuine profiles to start relationships and find love in any form. |